Made in America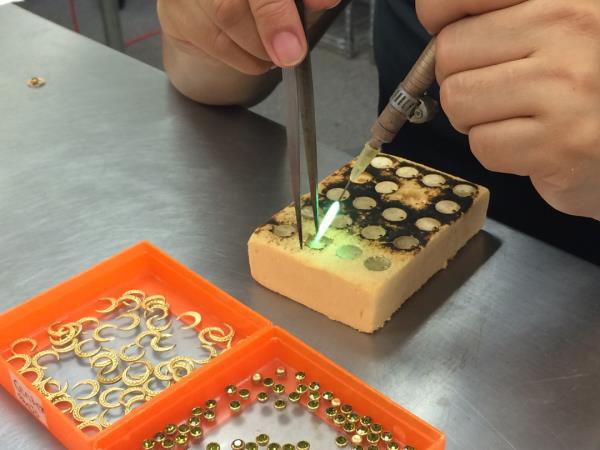 When we moved Baked Beads from of our spare bedroom to our first studio in Historic Waitsfield in 1991, we imagined we would be making our jewelry in the Mad River Valley forever. But as we grew and the local and global economies changed, we had no choice but to move a large part of our production overseas to survive. And in 1998, after getting wiped out by a flood, that's exactly what we did.
The last several years have been another period of change, allowing us an opportunity to move the majority of our production back to America. It hasn't been easy as we had to go back to the drawing board to design moderately priced jewelry that could be produced using domestic capabilities; however, the challenge has been both exhilarating and incredibly satisfying.
At this point nearly 85% of our jewelry is made in America as well as all of our displays. Robin and I are continuing to work to increase that percentage so that one day we will be able to say that all of our jewelry is made domestically. We hope that you appreciate as much as we do the quality and craftsmanship that goes into every piece of Baked Beads.