Tent Sales
POP-UP JEWELRY & SCARF SALE • 3-for-$20!.
December 2023 • Friday-Saturday • 10am-5pm
In-Person at Baked Beads • 6973 Main Street • Waitsfield Vermont 05673
Cash • Check • Venmo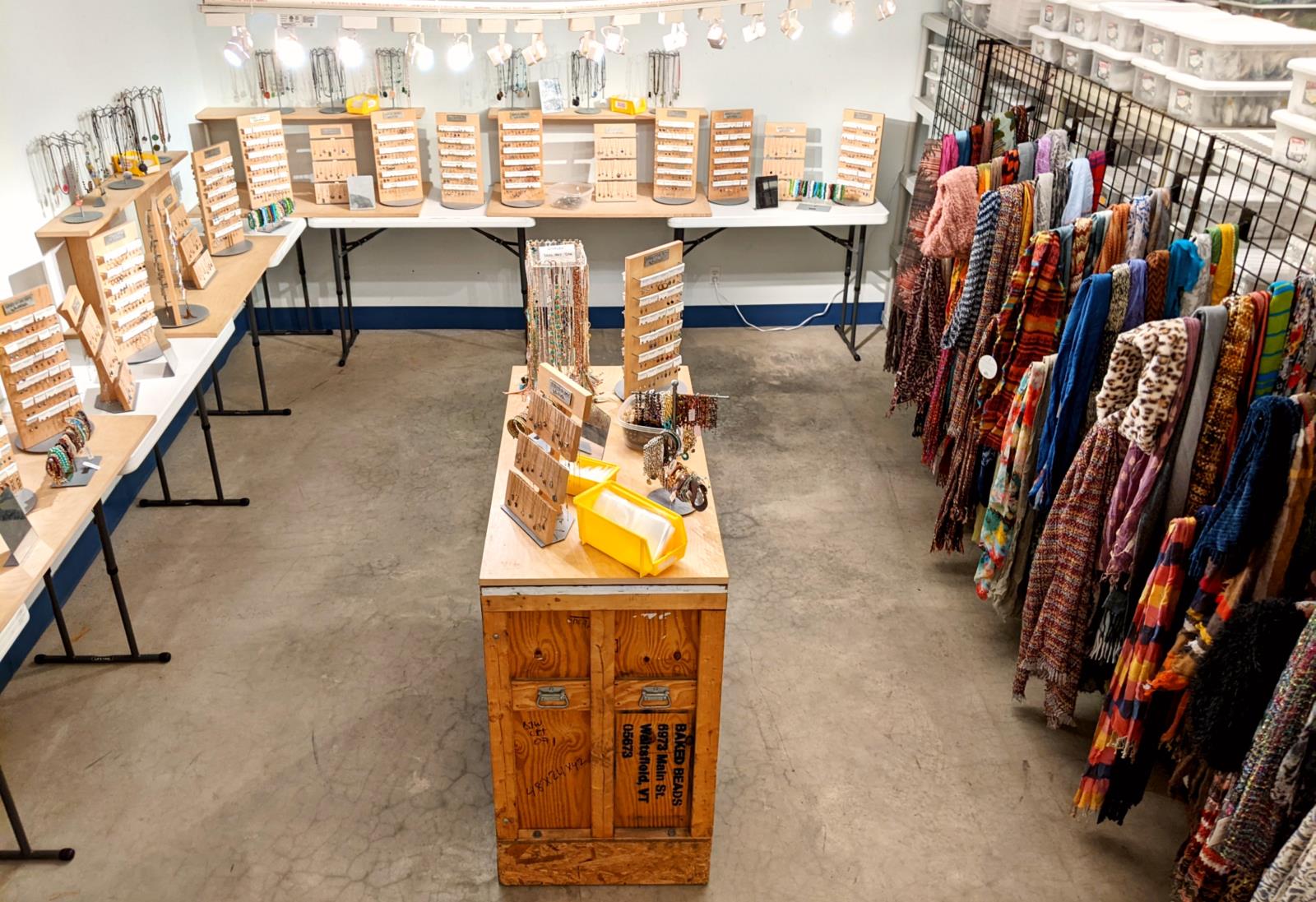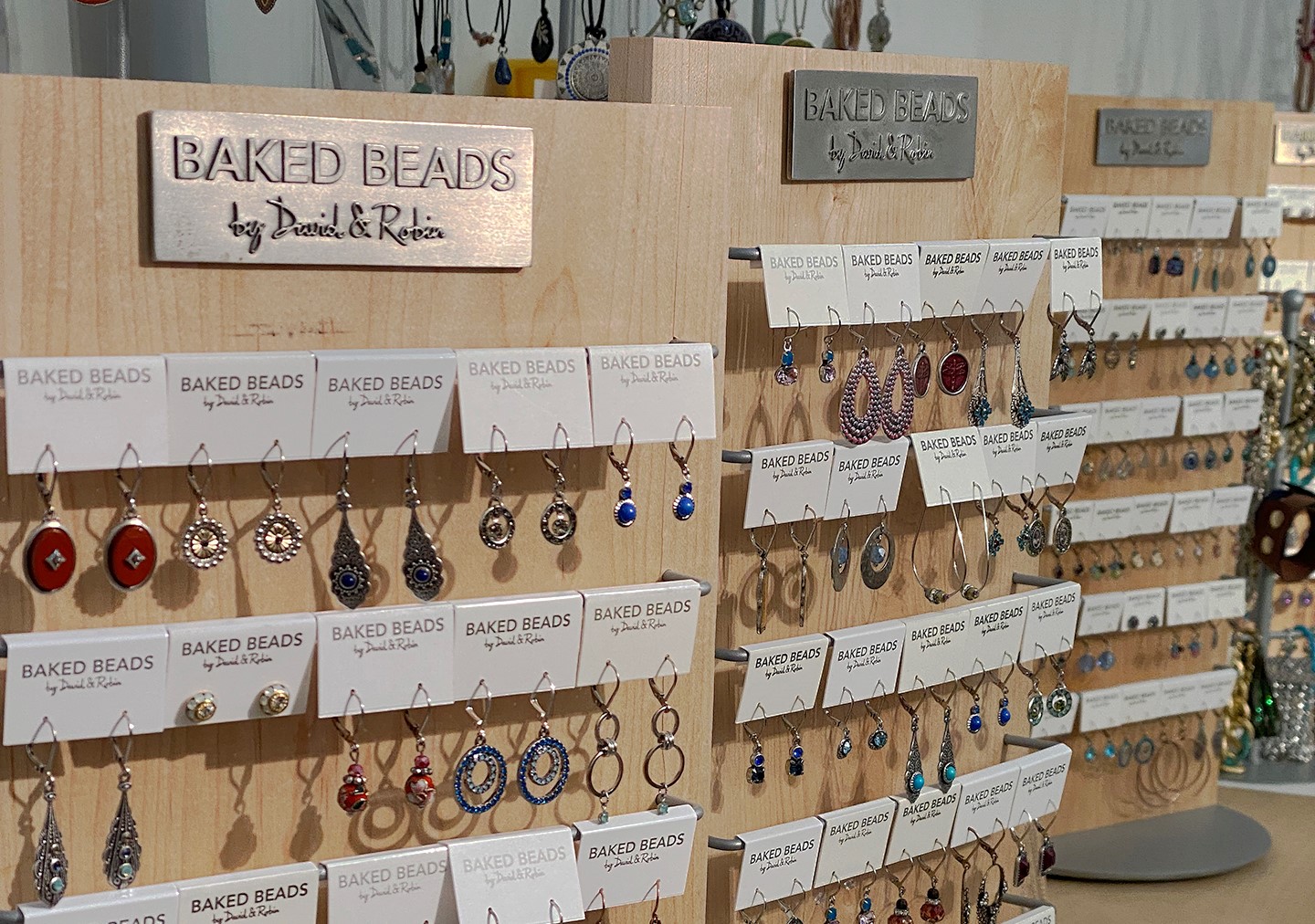 As designers and manufacturers of fashion jewelry, scarves and displays, we are constantly introducing new collections to retailers around the country. On the wholesale side of our business, we always have first quality samples and inventory overstock. Since our first retail sale in Bridge Street's back alley over Memorial Day weekend of 1992, we have been combining this ever-changing merchandise with other fashion accessories and gift items. Affordable styles overflow from displays at every retail sale with new items introduced every day, all day. Groups of friends gather to make a day of it in the Mad River Valley, customers delight in bringing friends for the very first time, and new friends are made. The thrill of finding bargains while connecting with our helpful crew and fellow shoppers is as great as the music playing in the background.
Please continue to check us out here, follow us on Facebook and Instagram, and sign up to receive our emails to find out what we're up to!